In-Line Slitting
Finished rolls, either to be sold or for further processing, are achieved with the automatic Turret Winder ATW due to edge trimming or multiple web slitting. Dependent on the material requirements either blade cut, scissors cut or crush cut are available. Also a combination of cutting systems is possible.
Trims can be guided to suction systems, edge trim winders or to an external shredder. When producing rigid plastic films, equally wound individual rolls are achieved due to the friction winding system. Middle strips (bleeders) have not to be cut out due to the well designed spreader roll arrangement, which reduces the production of waste material significantly!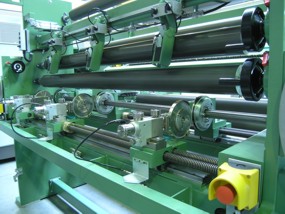 Combined scissors cutting device and blade cutting device for edge trimming and in-line slitting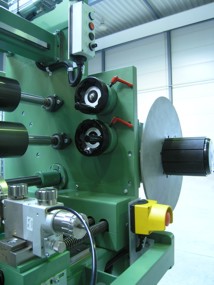 Edge trim removal via edge trim winders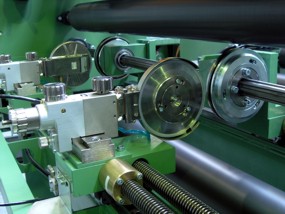 Scissors cutting arrangement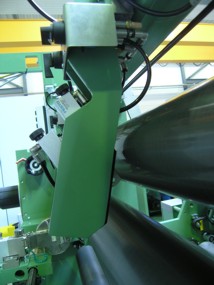 Blade cutting device with double blade holder for blade changing during production
=> Back to the Automatic Turret Rewinder ATW ...